"The doors of the future are opened and constructed by DAN-doors"
---
DAN-doors has been visited by Merete Irner from Levnedsmiddelbladet, which resulted in this great article:
---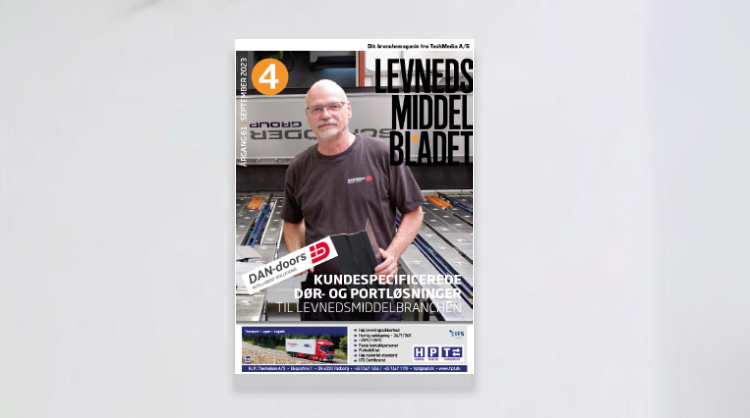 Since 1983, the Danish manufacturing company DAN-doors has been producing and developing the specialized door solutions of the future for the food industry, among others. What started with stainless steel hygiene doors has today grown into a complete product range of doors  for all purposes. DAN-doors are first movers in the industry, and they keep the forge hot to develop unique products tailored to customer needs.
DAN-doors is one of the leading suppliers of doors for all industries in Scandinavia and the rest of the world. They have headquarters and production in Skanderborg, a subsidiary in Sweden and local representation in Norway and Germany.
For DAN-doors , everything is basically possible, and many of the solutions that are now a permanent part of the company's product range have been developed based on specific requests from customers who have been unsuccessful elsewhere.
That's why you'll also find several patented solutions that the Danish door manufacturer is the sole supplier of, including a highly insulated High Speed door for food and logistics centers. It was developed in response to a request from the German transportation giant, Nagel-Group, for a fast door that could stand alone 24/7 without a night sliding door.
Pioneers in door solutions for the food industry
Originally, DAN-doors was the first in the market to produce hygienic steel doors for the food industry.
"We have many different products in our portfolio. Today, we deliver to all industries, but we come from the food industry. Developing solutions for that industry is what we were born from", says Amdi Simon Kjærgaard, CEO of DAN-doors A/S.
Many companies in the food industry today outsource food storage to logistics centers where goods are frozen, and it was precisely for this purpose that DAN-doors developed the highly insulated High Speed door, which merges two types of doors into a unique solution that matches the needs of the industry and meets the two most important requirements: speed and insulation.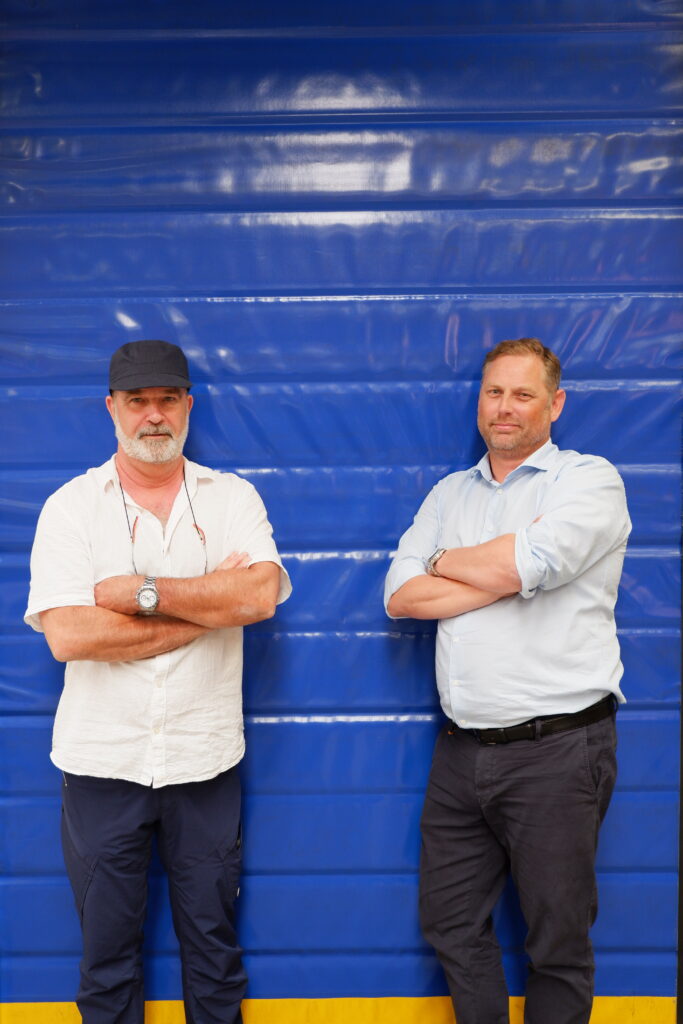 The low temperatures in large warehouses are a heavy budget item, and systematically monitoring and optimizing energy consumption is an area where huge savings can be made with a few simple measures.
In the logistics industry, speed is essential. When a truck approaches a door, it needs to move smoothly and safely through without delays or stops, and after passing through, the door needs to close quickly to minimize the time the cold flows out of the cold room.
The new patented High Speed door from DAN-doors provides logistics centers with a solution that is energy efficient, fast and secure, and when Nagel-Group opened their new cold storage warehouse near Vejle in June 2023, it was with door solutions from DAN-doors.
Employees with extensive knowledge and seniority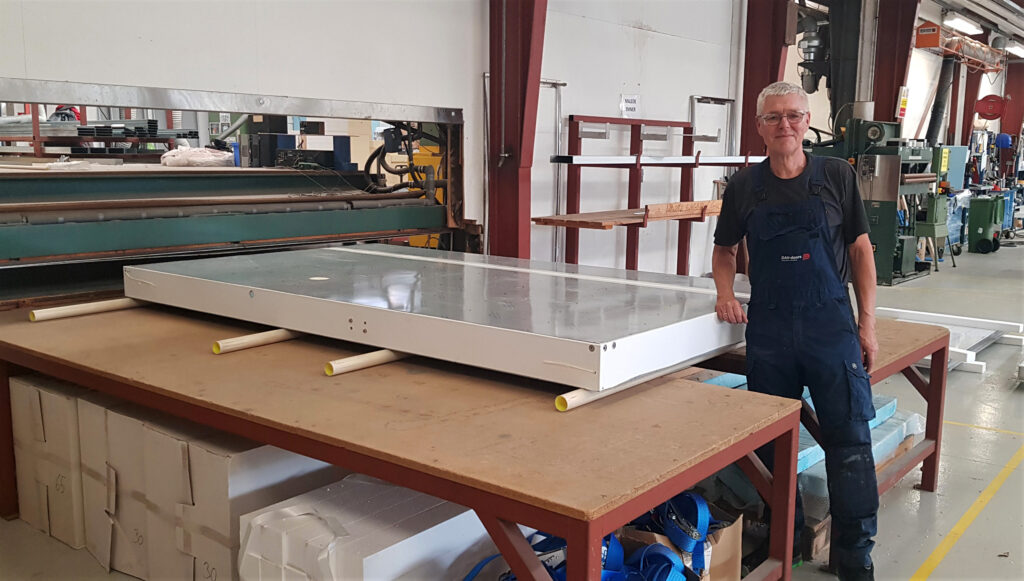 Many of DAN-doors's employees have been with the company for many years. Employees and their knowledge are vital to the company, which is why there is a strong focus on well-being and employee satisfaction.
Anders Moosdorf has been with DAN-doors since 1986.
"Employees are our biggest asset. There's a long learning curve, so the employee part is super important. We put a lot of effort into training people, but we also make sure they want to stay here for at least 10 years," says Amdi Simon Kjærgaard.
In production, there is a strong emphasis on flexibility and employees are given the opportunity to move between different production stations. All employees are highly specialized, and should illness occur, they can replace each other - this requires broad and specialized know-how.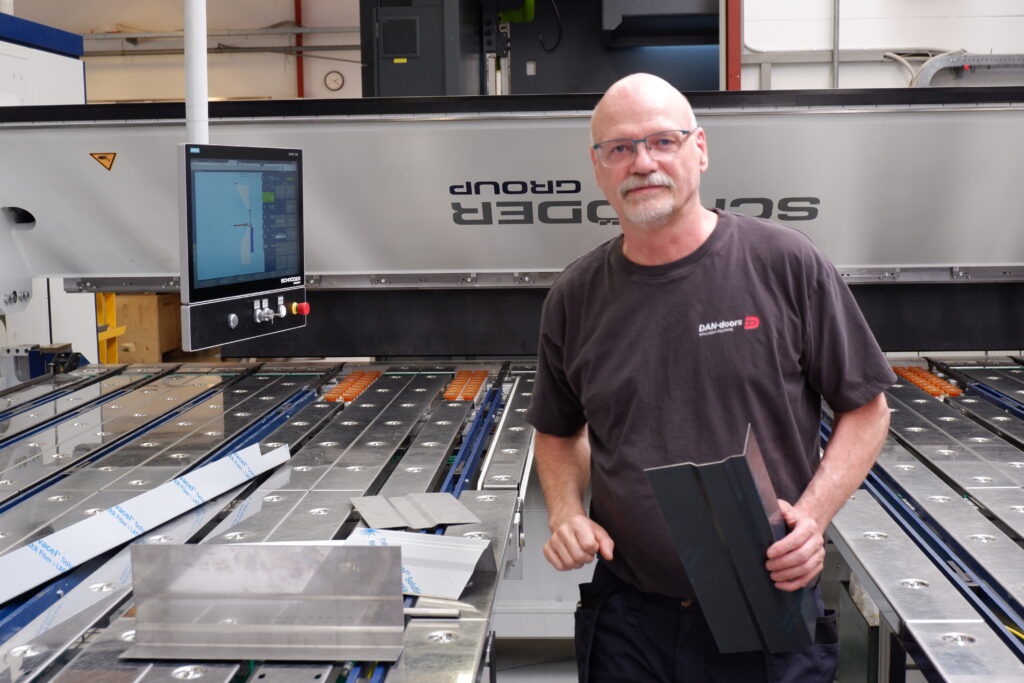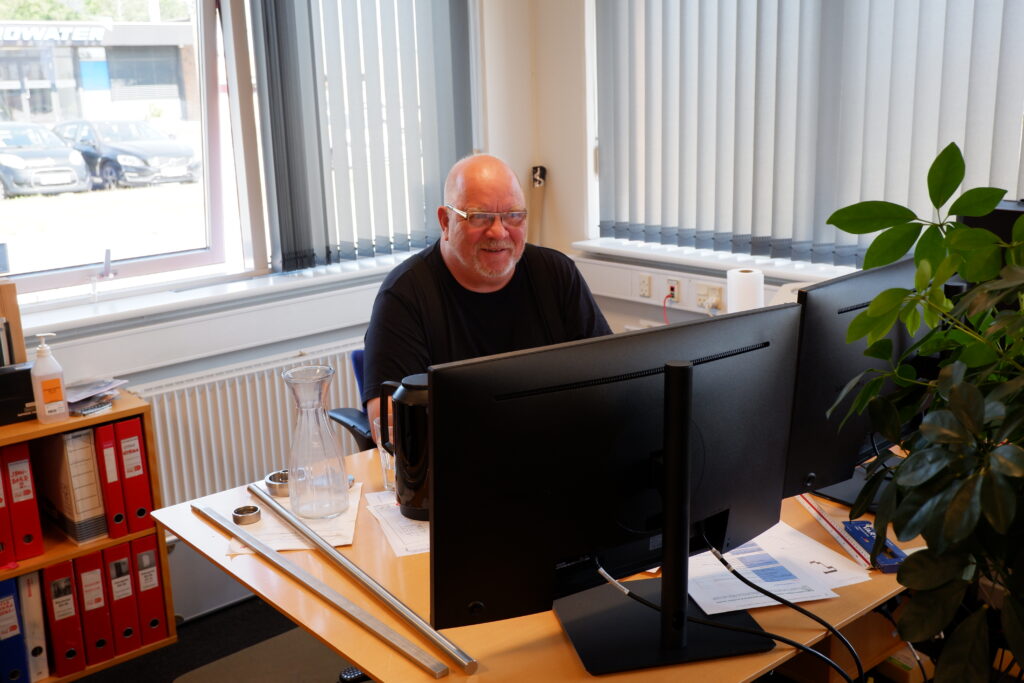 Creative solutions are developed in production
Creativity and ingenuity drive DAN-doors's production, which is led by Kim Jensen. The production team has a flat structure where employees have a free rein and can raise a flag if they think a product should be designed differently. Kim is involved in the entire process, molding the ideas and taking the initiative to put them into action.
"The knowledge our employees bring to the table is definitely part of our strength when designing a solution that goes beyond the ordinary. Our mantra is: we never say no. This is only possible because there is so much knowledge in our employees in production," says Kim Jensen, Production Manager at DAN-doors A/S.
New high-tech laser and punching machining center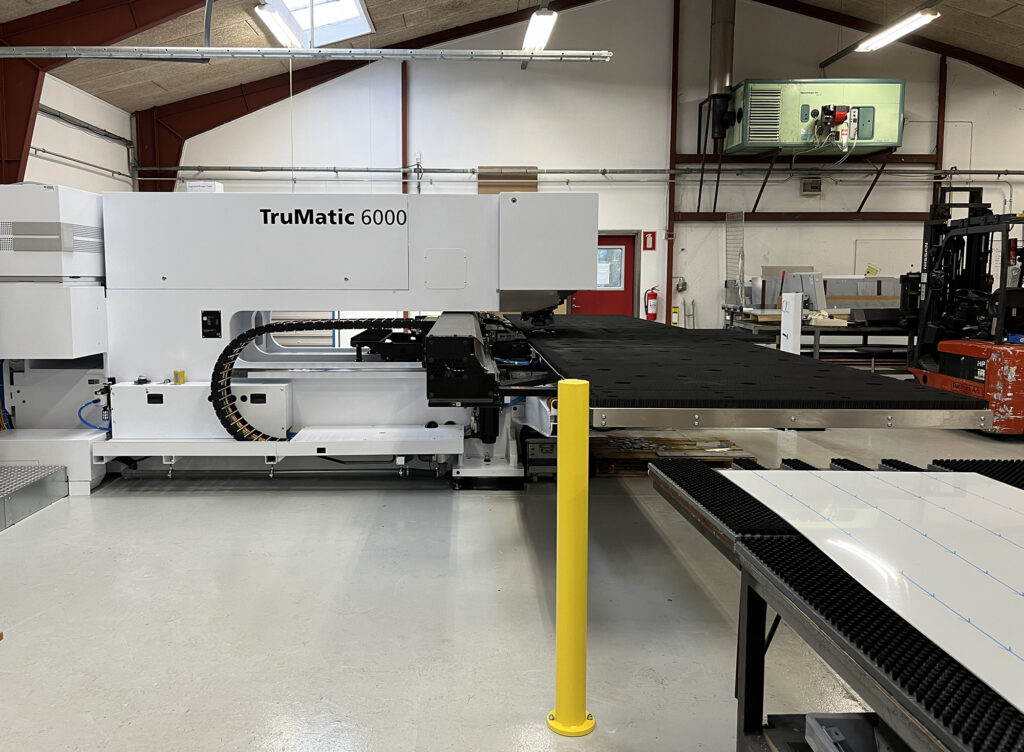 Development is moving fast, and DAN-doors has invested in a new high-tech, combined laser and punching machining center that future-proofs production. The 19.5 ton, 8 x 10 meter facility has increased capacity, made production more agile and created better products.
DAN-doorsIn recent years, customers have experienced stricter requirements for energy savings and fire safety, among other things, and DAN-doors' development teams are constantly working to develop new products that meet the new needs and requirements. This is where the combi system comes into its own, because with the laser cutting and punching processing system, anything is possible and development projects are executed much more efficiently. 
Export as kits
DAN-doors has a large export market, and the Danish door manufacturer's solutions can now be found all over the world. For OEM customers, DAN-doors has developed the DAN-matic concept, which allows customers to purchase DAN-doors's high-quality door systems as complete kit sets.
All individual parts are sourced from DAN-doors's factory - however, the door leaf is produced locally, which keeps transportation costs down. Instead of shipping a ready-made solution that takes up an entire container, one container of DAN-matic can hold 50 door solutions, and while additional transportation is still required, DAN-matic is successful because quality is important to customers.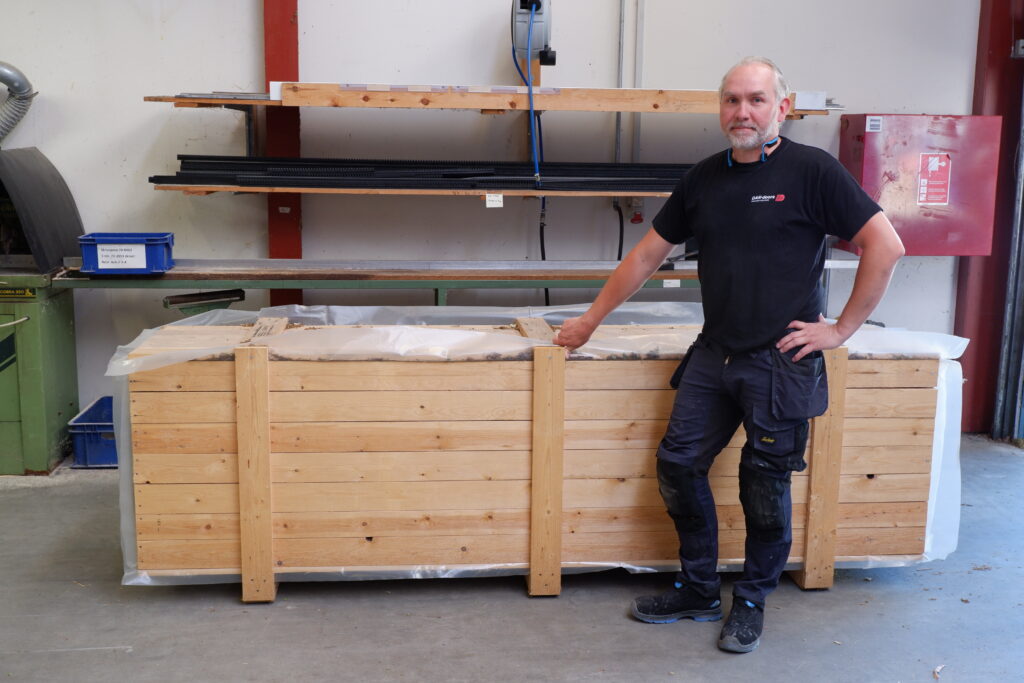 See the article in LevnedsmiddelBladet.