Our production manager, Kim Jensen, turned 60 on Saturday 21 January, and of course we want to celebrate.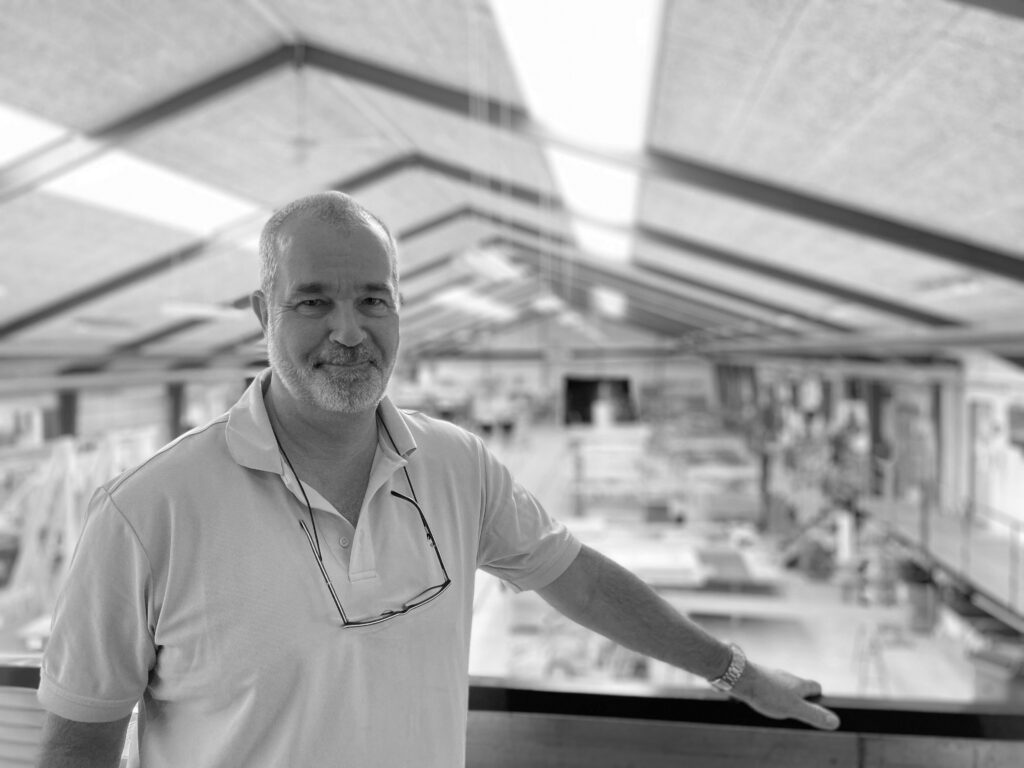 Kim has been our rock in the production department for the last 11 years and in this way has actually been part of DAN-doors for a good fifth of his life.
Responsible for all processes between product development and assembly, Kim is an important part of DAN-doors's machinery and has been successful in creating a free-flowing working environment where his team in turn ensures that planning, coordination, production, shipping and assembly all run smoothly and efficiently (sounds easier than it is).
Kim is also an important part of DAN-doors' product development and he has been the driving force behind the development of several solutions that have emerged from specific requests from our customers.
We have thus - just in recent years - expanded our product range with (among others) a highly insulated High Speed door, which significantly improves the energy-saving premises, and smoke ventilation, which improves safety in case of fire by leading the smoke away.
To get from idea to finished, ready-to-market product, there's a long road of calculations, development, testing, approvals and legislation, and although Kim doesn't wear a cape, he's actually a bit of a superhero who makes things happen.
We are very grateful that he is part of our team and he is celebrated with flags and cakes.