In a short time, Nagel-Group's new cold storage warehouse at Exxit 59 will be ready for use. The cold storage warehouse is equipped with a wide range of door and gate solutions from DAN-doors, and there are two things in particular that have made the German transport giant point to DAN-doors as a door supplier for their Danish locations.
DAN-doors has built its business on minimizing customers' operating and maintenance costs. Nagel-Group has for a number of years used solutions from DAN-doors for their German logistics centers, and it is the good experience - especially the absence of the fixed quarter of a million euros for repairs and service - that has led Nagel to point to DAN-doors as a supplier of doors and gates for their logistics centers in Denmark.
"Nagel-Group knows our solutions," says DAN-doors' Sales Manager Per Pedersen and continues: "they have good experience with our highly insulated High Speed doors, which can be used in cold rooms and freezer rooms without an additional sliding door for the night hours. It is a solution that is particularly attractive for logistics centers with cold rooms, where both the high insulation capacity and the lightning-fast opening and closing speed reduce the opening time and minimize cold loss, which contributes to lower energy consumption. At the same time, it ensures smooth and efficient traffic," he explains.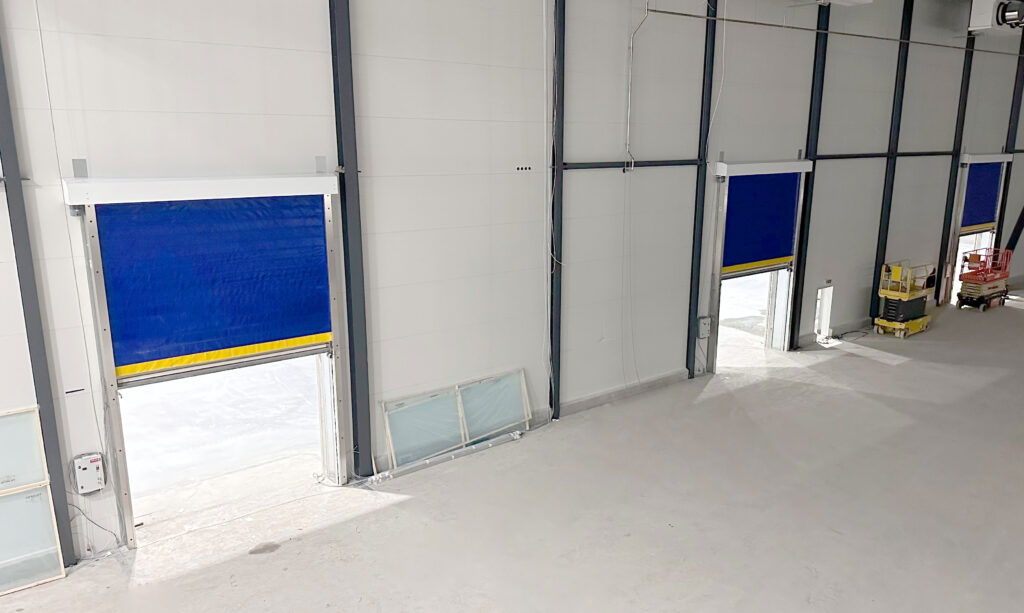 High reliability and big savings
Traffic in logistics centers is high, and with many thousands of journeys being made daily, it is difficult to avoid accidents and collisions. For Nagel-Group, this meant very high repair costs in their German logistics centers - costs that were eliminated when they switched to DAN-doors' isolated High Speed doors.
"One of the things you want to avoid in logistics centers is downtime due to a damaged gate," says Per Pedersen. "Downtime reduces efficiency, and that's expensive. If the door is also left open and cannot be closed, there is a large loss of cold, which is also expensive - and then there are repairs on top of that. Our insulated High Speed door is extremely robust and will not break if hit by a truck. The door curtain slides out of the frame legs and can be easily pushed back in again - with no downtime and no service costs. Nagel-Group found that the fixed 250,000 Euro for repairs did not materialize when they switched to DAN-doors' insulated High Speed doors, so it was a no-brainer that the same solutions should be installed in the frost center at Exxit 59".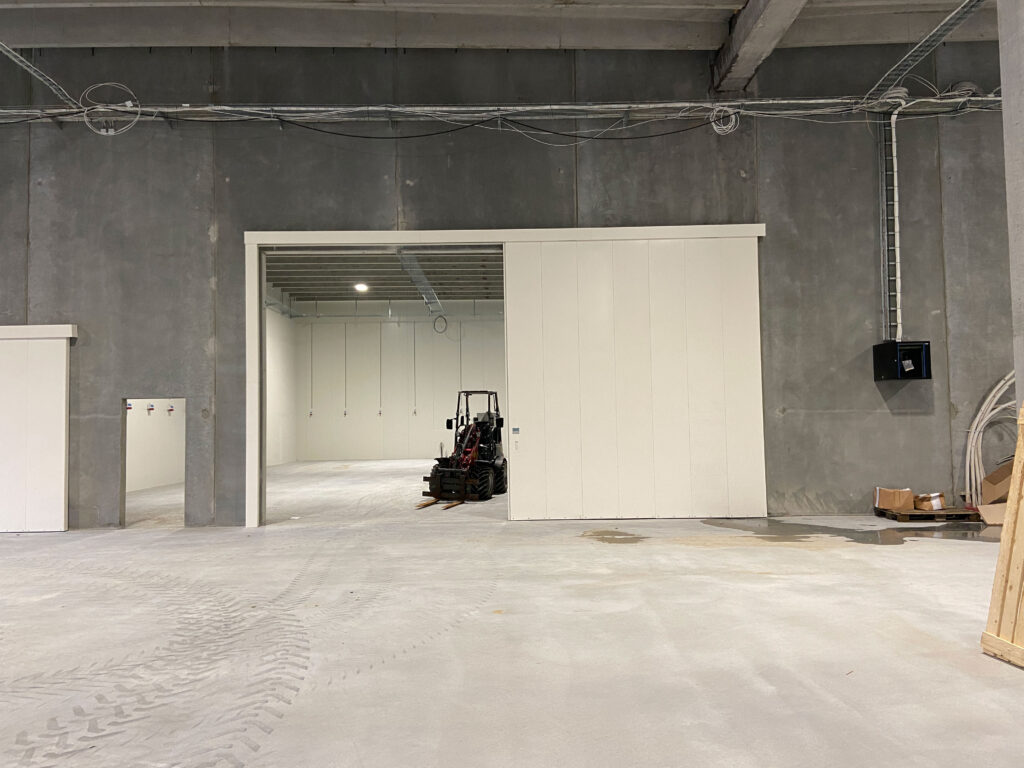 High Speed doors, fire sliding doors, smoke ventilation and...
What started out as an order for seven highly insulated High Speed doors, turned into a complete series of solutions for cold and freezer rooms. In addition to the large High Speed doors of 3 x 4 and 4 x 4.5 meters respectively, DAN-doors has supplied fire sliding doors, fire doors, smoke ventilation and steel doors - all for the freezer - as well as overpressure valves for the freezer. All solutions are equipped with advanced access control, which ensures both smooth traffic and safety for the center's users.