DAN-doors has just shipped kit sets for more than 100 doors to Abu Dhabi. The doors will be assembled and installed in the Khalifa Industrial Zone Abu Dhabi (KIZAD), a project to help achieve economic diversification in Abu Dhabi. The plan is for the industrial zone to account for 15% of Abu Dhabi's non-oil gross domestic product by 2030.
The total order from DAN-doors weighs 17 tonnes - and that's not even including the door leaves.
The DAN-matic concept allows customers all over the world to buy DAN-doors' door systems, which are known to represent a very high quality. The concept includes all parts for complete door solutions - but without the door leaf itself, which customers produce locally.
DAN-matic has become a success because quality is important to the customers who buy the kits. They choose to buy their doors from Denmark, even if they have to expect many thousands of kilometres of transport to the Middle East, South America, Canada, Vietnam or Australia - to name a few examples.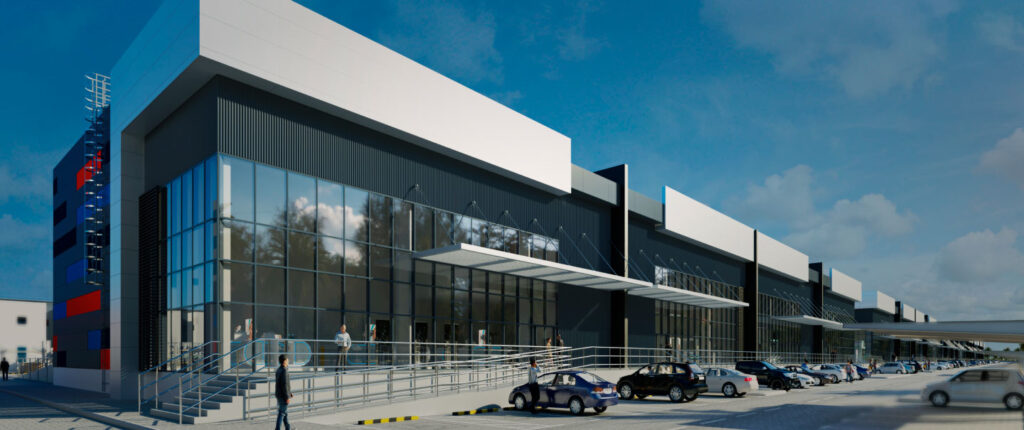 Success with kits for the whole world
DAN-matic gives them the opportunity to buy complete door systems of the same high standard as the doors that DAN-doors itself ships from the factory in Stilling - except for the door leaf itself, which they produce locally - and that model has proved to be in demand in many parts of the world.
Many DAN-matic customers have taken advantage of this opportunity for many years, and at DAN-doors we are proud that they choose us over local door manufacturers.
Khalifa Industrial Zone Abu Dhabi is strategically located at Khalifa Port, midway between Abu Dhabi and Dubai. The area is part of the roadmap for sustainable growth of the emirate's economy and will attract foreign investors by offering competitive and ready-to-occupy facilities for manufacturing, trade, industry, warehouse and logistics.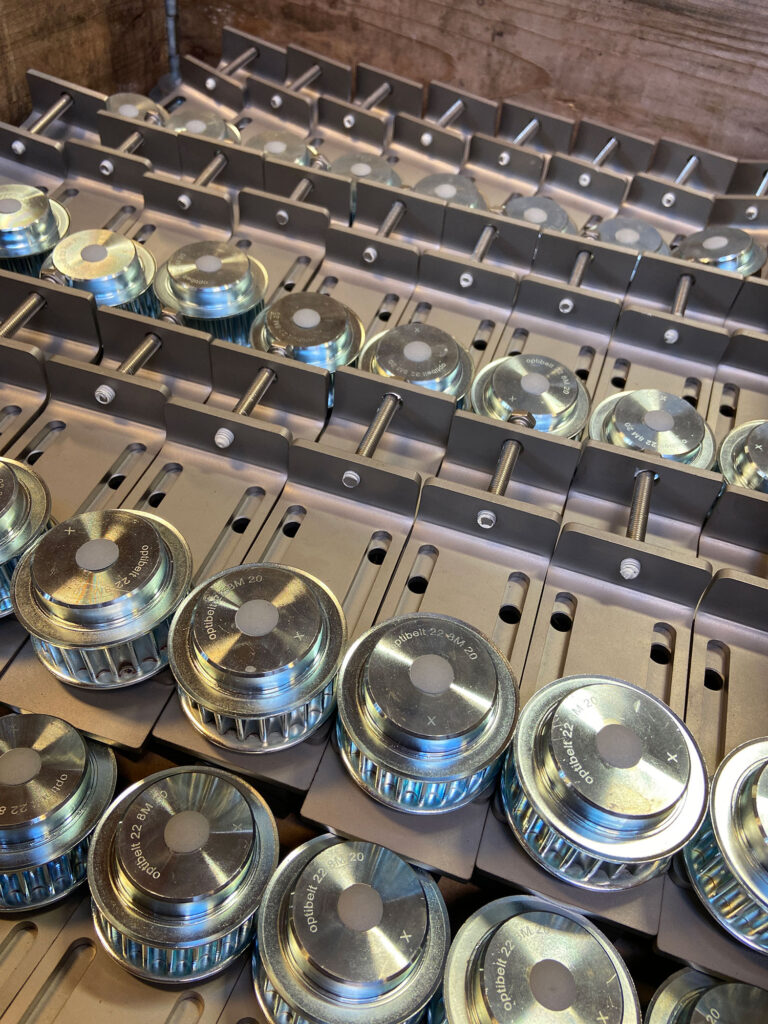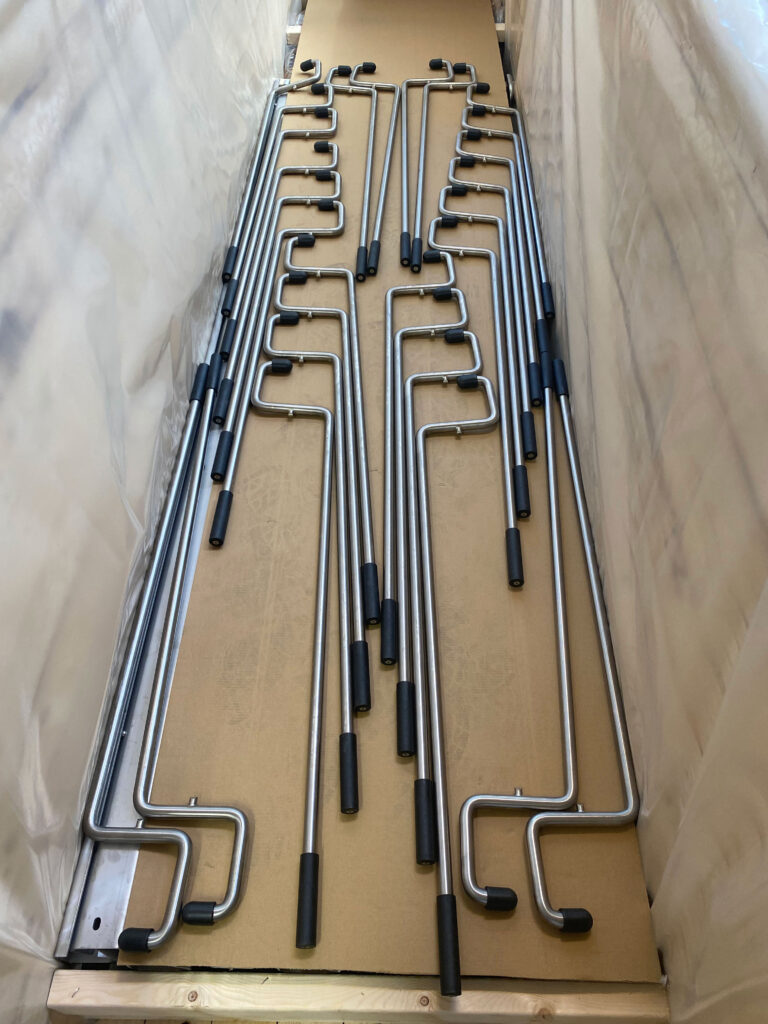 When kits become finished doors
After three months of transport and waiting, the doors are now being installed in the Khalifa Industrial Zone.
The customer is TSSC, which has been trading with DAN-doors for many years, and we are proud of the confidence they have shown in choosing us as their supplier, despite the cost and delay involved in transporting many thousands of kilometres from Denmark to Abu Dhabi. They have sent a few follow up photos of some of the doors after assembly so you can see the result, and we are impressed with the transition from individual parts to these beautiful doors.