DAN-doors delivered and installed 170 new solutions at Dafgårds
---
Who is Dafgårds:
Dafgårds is a Swedish family business located in Källby.
For 85 years they have specialised in making good, easy food for busy families who appreciate classic home-cooked dishes, and although they measure their ingredients in tonnes rather than grams, they never compromise on their core values: ⏩ quality ⏩ great taste ⏩ innovation and ⏩ sustainability.
Tasks:
Dafgårds had four mandatory requirements for their supplier of doors and gates for the 4,100 m2 domicile:
 Firstly, it was important for Dafgårds to find a supplier that could provide solutions for the company's many different needs - including cold storage, freeze and transport facilities.
It was crucial for the company to find a partner who could provide door and gate solutions that would meet their strict hygiene and food safety requirements.
Security should be top notch.
High quality was an absolute requirement.
Solution:
DAN-doors delivered and installed 170 new solutions, including:
fire and security doors
automatic sliding doors
High Speed doors
All solutions are made of high quality steel and comply with the industry's strict hygiene requirements.
The sliding doors have insulated surfaces, reinforced corner joints and very high quality sealings, making them resistant to the wear and thorough cleaning that are conditions in the food industry.
The High Speed ports are equipped with heaters, which make them suitable for freezer rooms with even very low temperatures. They have automatic access control, which provides optimal control of the temperatures in both the cold and freezer rooms, benefiting both food safety and energy consumption, and the intelligent automation allows Dafgårds to adjust the opening and closing speeds to achieve the optimal balance to minimize energy loss and maintain efficient internal logistics at production and warehouse respectively. This was important as energy optimization is part of Dafgårds' goal of sustainable production.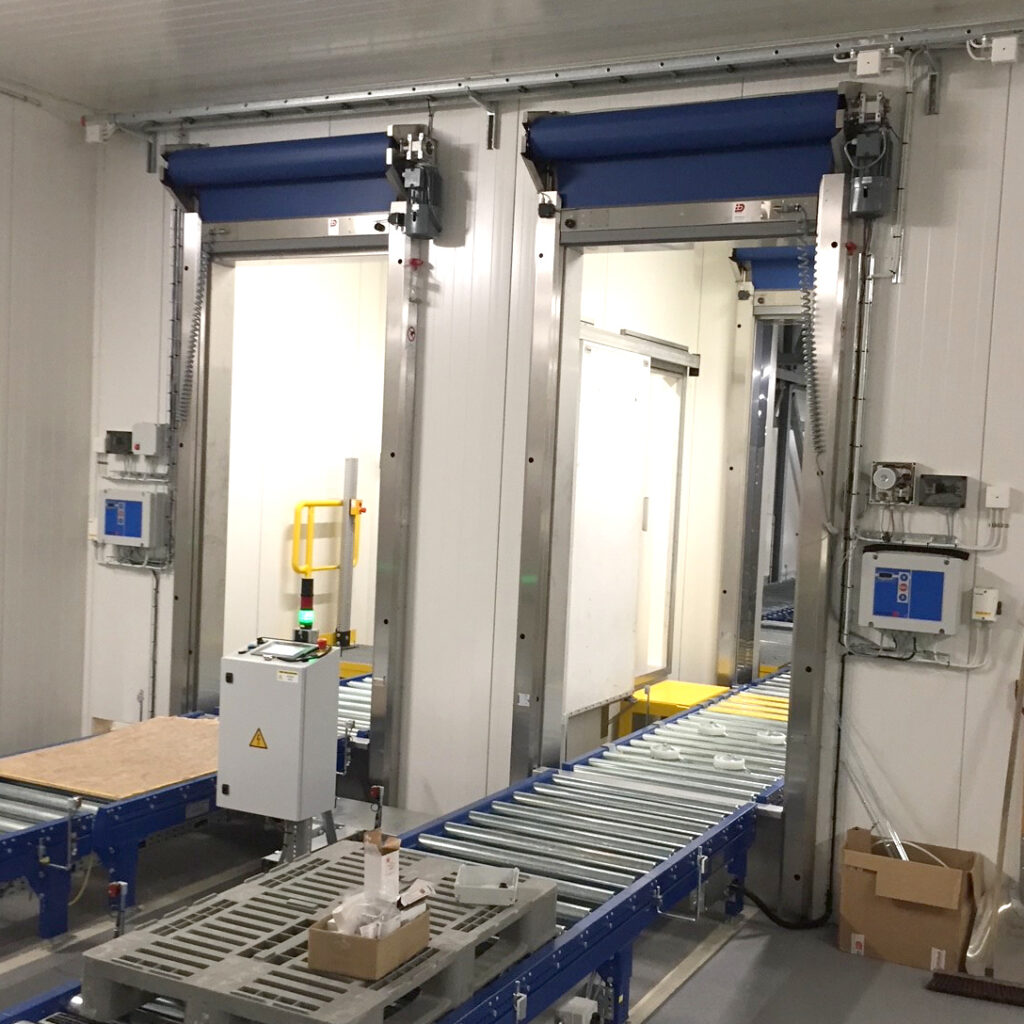 The fire and security doors must provide escape routes for staff in the event of fire and protect the company's knowledge and equipment from outsiders.
The security doors supplied by DAN-doors are approved according to the latest European standards and are CE marked according to EN-16034-1. The doors have the EI260 classification, which represents the highest level of fire safety, as the classification approves the doors for securing escape routes for a minimum of 60 minutes.
The fire and security doors have a beautiful and timeless design and give Dafgårds the exclusive finish to their factory, reflecting their profile as a state-of-the-art manufacturer of tasteful ready meals for discerning customers.
For the job, Dafgårds sought a supplier with the same focus on high quality as the company itself. By choosing high quality solutions, Dafgårds are adhering to their core values of high quality and sustainability at every stage of their processes with greater assurance that they can maintain their high hygiene standards and temperature control. High quality minimises the risk of costly breakdowns that burden production and
Minimising investment and avoiding unnecessary disposal of equipment is an essential part of their overall accounting and sustainability strategy.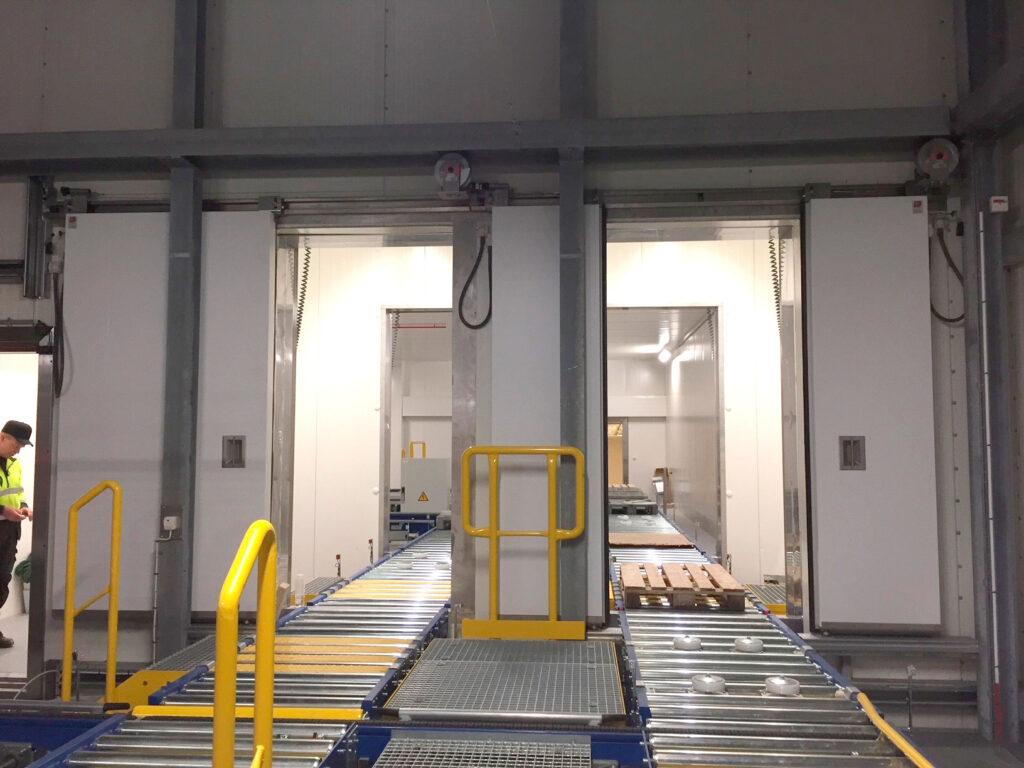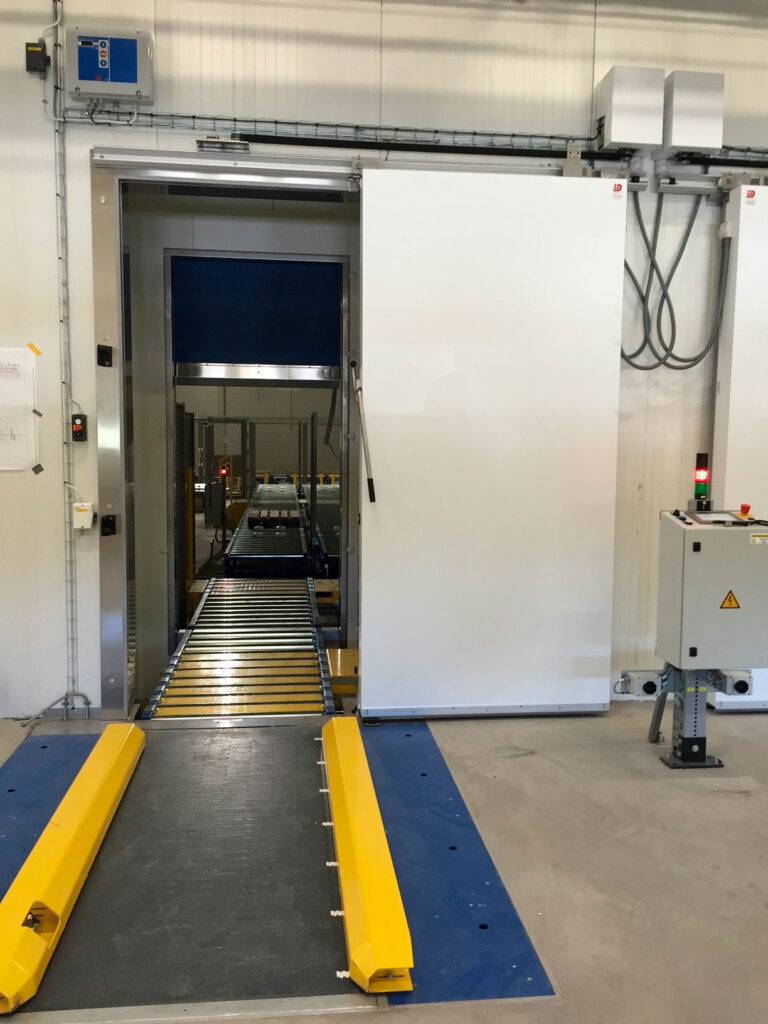 Customer follow-up:
"With the various solutions from DAN-doors , Dafgårds has a state-of-the-art factory where we can produce our home-made ready meals on a large scale under controlled conditions and very high hygiene, and we are very satisfied with both the solutions we have received and the service we have received from DAN-doors along the way."

Dafgård, Källby
Dafgårds now continues its tireless efforts to devise new dishes for modern, quality-conscious consumers around the world, with a special focus on great taste, sustainability, high quality and food enjoyment.