A brand new, high-tech, combined laser and punching machining centre marks the start of entirely new possibilities for DAN-doors ' production.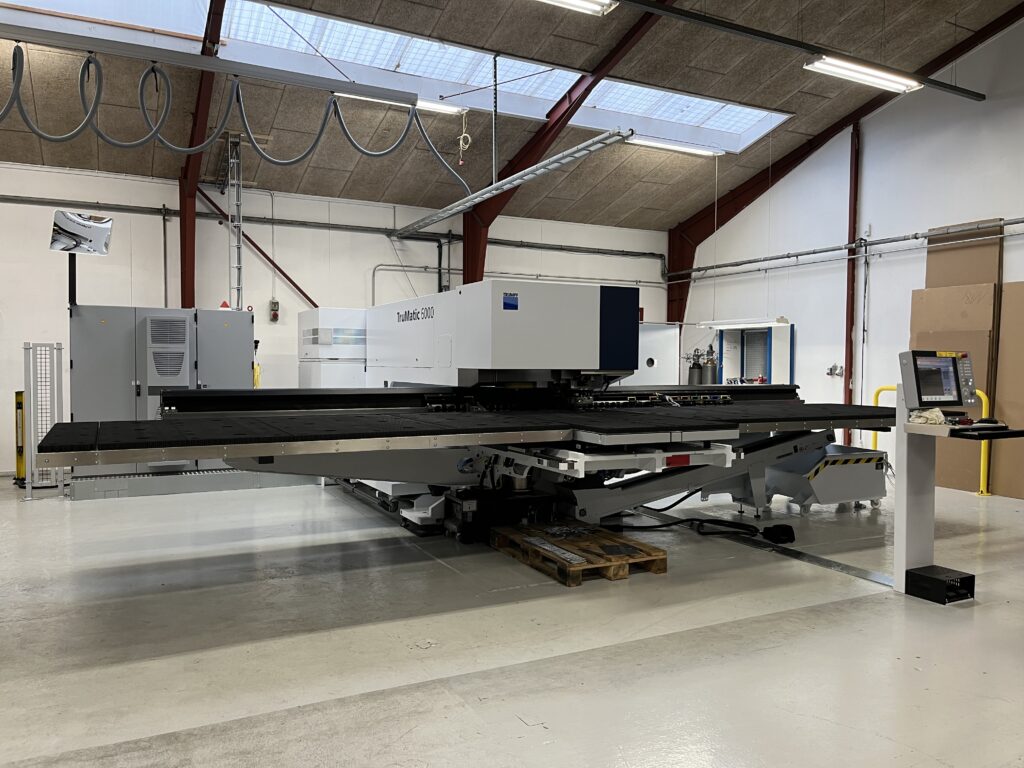 The production of our doors and gates will be much easier and faster in the future.
We have just commissioned a brand new combined laser cutting and punching system from the German brand Trumpf, and the 8 x 10 metre system is equipped with the latest technology on the market, ensuring DAN-doors better products, smoother production and improved competitiveness.
The timing couldn't be better, as we have several development projects underway.
Our customers have had to adapt to some turbulent times in recent years, and we have intensified our focus on product development over the past 5-6 years to deliver solutions that meet our customers' new or more stringent requirements for energy savings and fire safety, among other things.
"Just in the last year, there has been an increasing demand for doors and gates that go the extra mile in terms of saving energy," says Kim Jensen, production manager at DAN-doors. "We have prioritised developing new solutions that are more advanced in detail and better at protecting against cold loss than traditional solutions, and our new combination plant opens up new ways of designing future products, while also significantly increasing our capacity."
DAN-doors' Employees have been trained in the first weeks of 2023 to operate the new combined reader-cutter and punching system and its many features.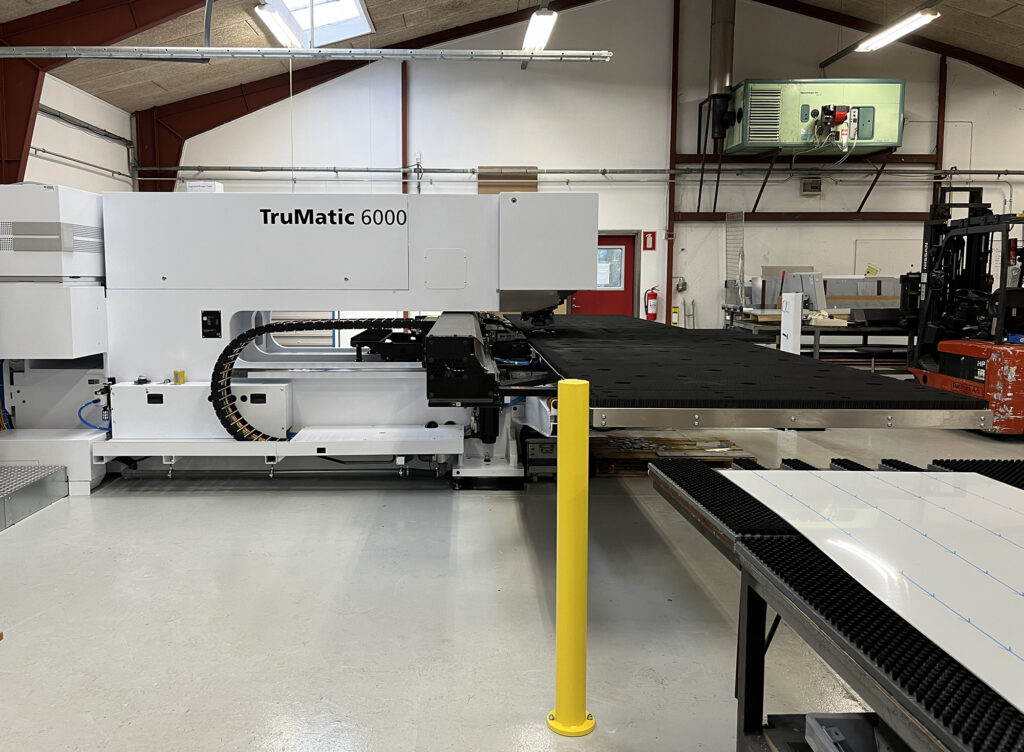 The sheet metal department has been upgraded with an additional employee and the coming period will be exciting for the department's team, which will operate the large machine, which weighs 19.5 tonnes.  
The team currently consists of Peter Mooney, who has been with DAN-doors for 14 years. He was joined in July 2022 by Per Nielsen and most recently Ole Lajer Hvidtfelt, who started on 1 January 2023. The three of them form a solid and highly experienced team that will ensure that we get the full benefit of the new investment and its many opportunities in the best possible way.