We've got a student in purchasing, and although he hasn't been in the chair for two whole months, he's already a fully-fledged member of our purchasing department.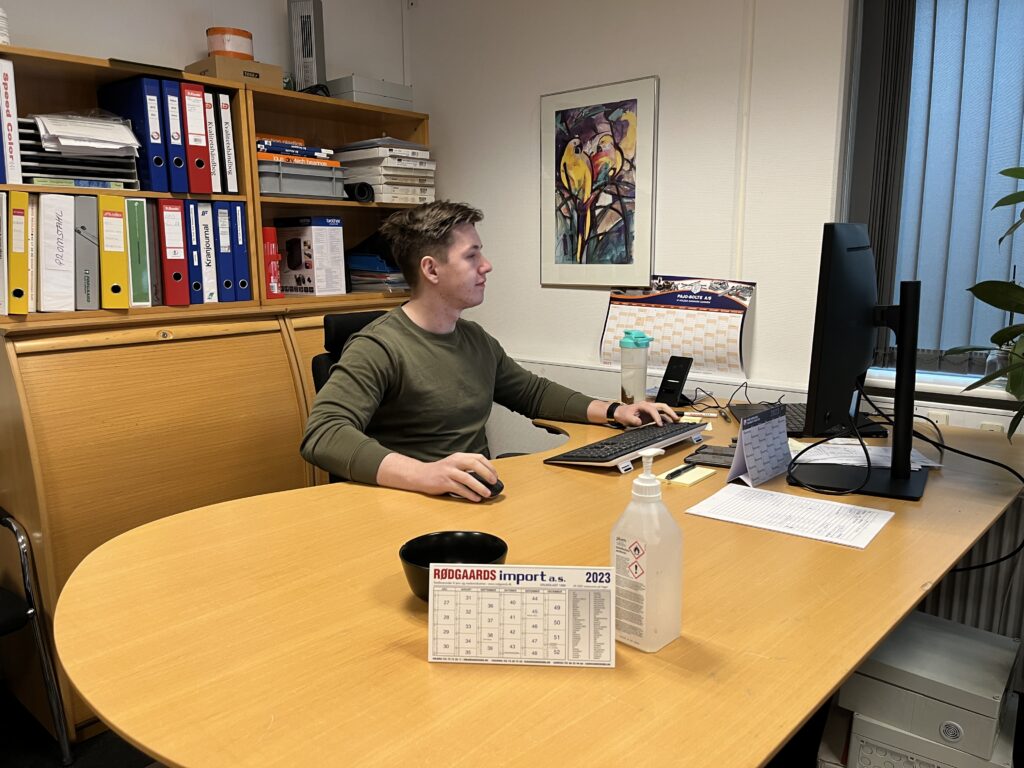 On December 1, 2022, Jonas Klærke Olesen started as a purchasing apprentice, where he forms a partnership with our purchasing manager, Peter Benner, and Ras (who at 73 years old is way too young to retire). We are busy - also in purchasing - and Jonas is a welcome extra resource.
It's important for us to be a responsible company, and we really value our students because they come to us with fresh ideas and lots of energy. We asked Jonas after 1.5 months how it went, and we hope his answer comes from more than politeness (because he is quite polite):
"I think it's going pretty well. I get to be involved in all the tasks and I get to go to meetings with dealers, so I think it's pretty exciting."
As a student, Jonas is involved in all processes and has his own responsibilities. He brings with him an office education and a year's internship from Schaeffler-Group in Germany, so he's well-equipped to step into a world where raw material prices and supply volumes are critical to the entire business. At DAN-doors , he will of course get to try his hand at all the different disciplines of purchasing, and we feel extremely lucky to have gained a colleague who is such good company as Jonas.
Maybe Jonas was meant to be part of the team. His father, Torben (known as Klærke), is one of our super talented colleagues in production and has been for 33 years. In this way, Jonas is almost born into our "family", and we are of course betting that he will stick around at least as long as his father.
Welcome Jonas 😊.