Seven years with the highest credit rating
---
Did you know that DAN-doors has been awarded the highest credit rating by Bisnode for the seventh year and is thus part of the exclusive club of Danish companies that have managed to maintain a AAA credit rating for more than five years?
Less than half a percent (0.494%) of Danish companies have a silver diploma, and we're pretty proud to be one of them.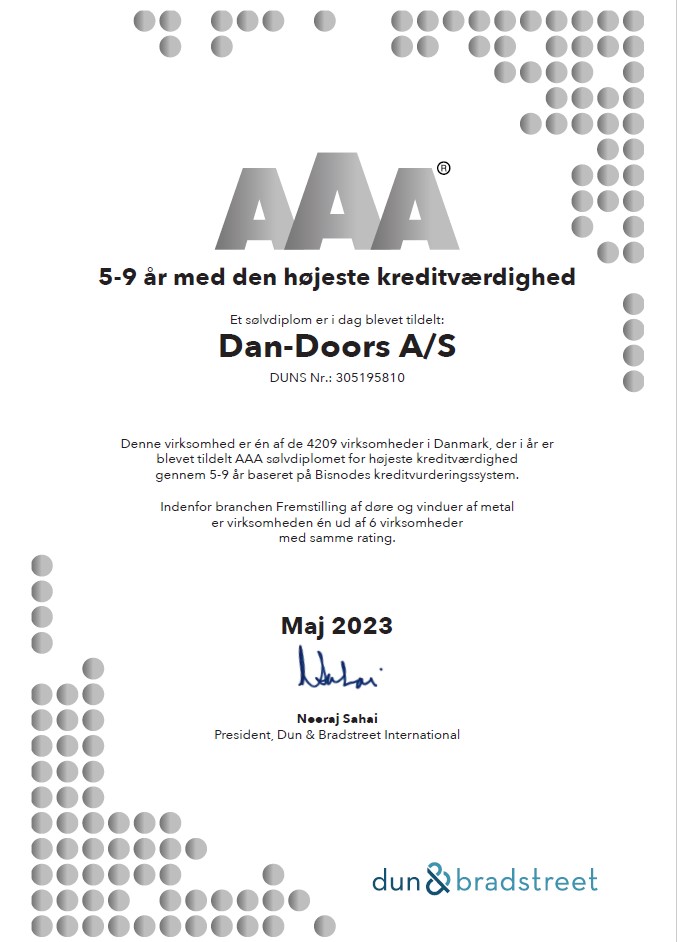 The Silver Diploma is a seal of quality that reflects that DAN-doors is a healthy company with financial strength and stability, which is important for our future livelihood. It is the foundation that ensures good cooperation with our suppliers, and it is our financial power-up that allows us to continue to develop and produce the quality solutions we are known for.
Bisnode formulates their credit rating as follows: "A company's credit rating is an expression of its creditworthiness and ability to survive. The rating is calculated using a mathematical algorithm based on more than 2,400 decision rules. These decision rules are based on the sub-ratings of basic data, ownership, finances and payment experience."