In cooperation with our good customer, Kælismidjan Frost, DAN-doors has supplied a long list of doors and gates to the family business Eskja, which for almost 80 years has been an important part of the Icelandic fishing industry.
Eskja was founded in 1944 by around 300 individuals and local businesses as an initiative to alleviate the town's "shameful economy", and it has been the backbone of the town of Eskifjörður ever since.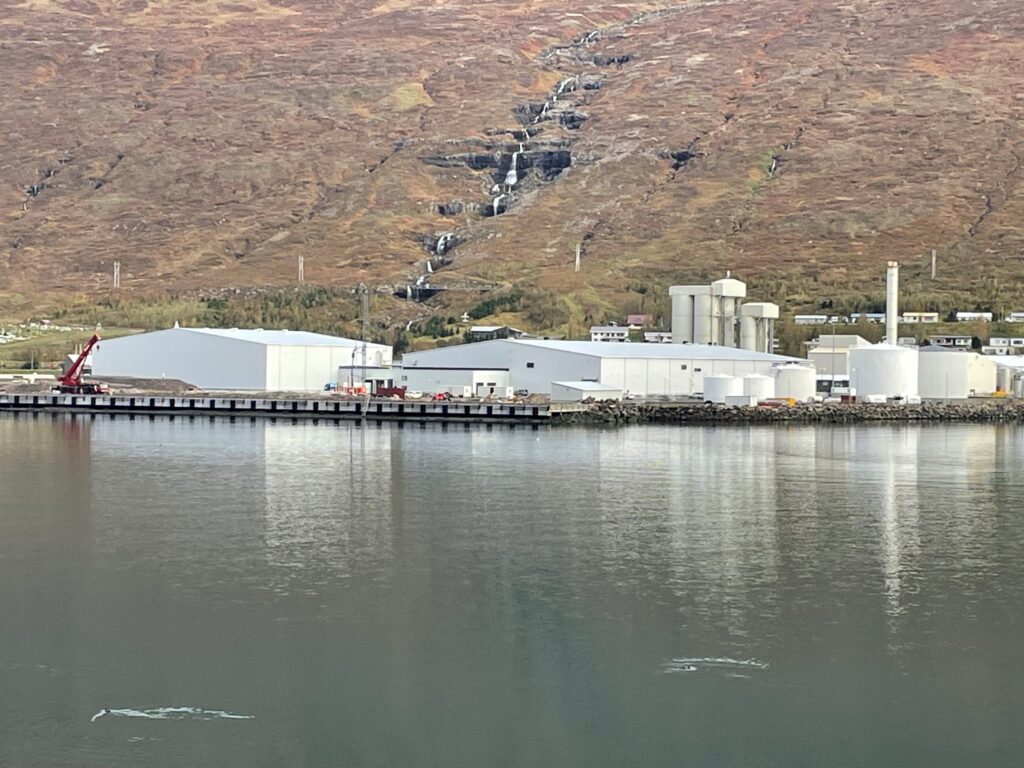 Today, Eskja is a state-of-the-art company with one of the most advanced facilities in the North Atlantic for processing pelagic fish, mainly herring and mackerel. It operates five vessels, a fishmeal factory and the 7,000m2 pelagic freezer with a processing capacity of 900 tonnes per day. The processing capacity of the fishmeal plant is approximately 1,000 tonnes per day.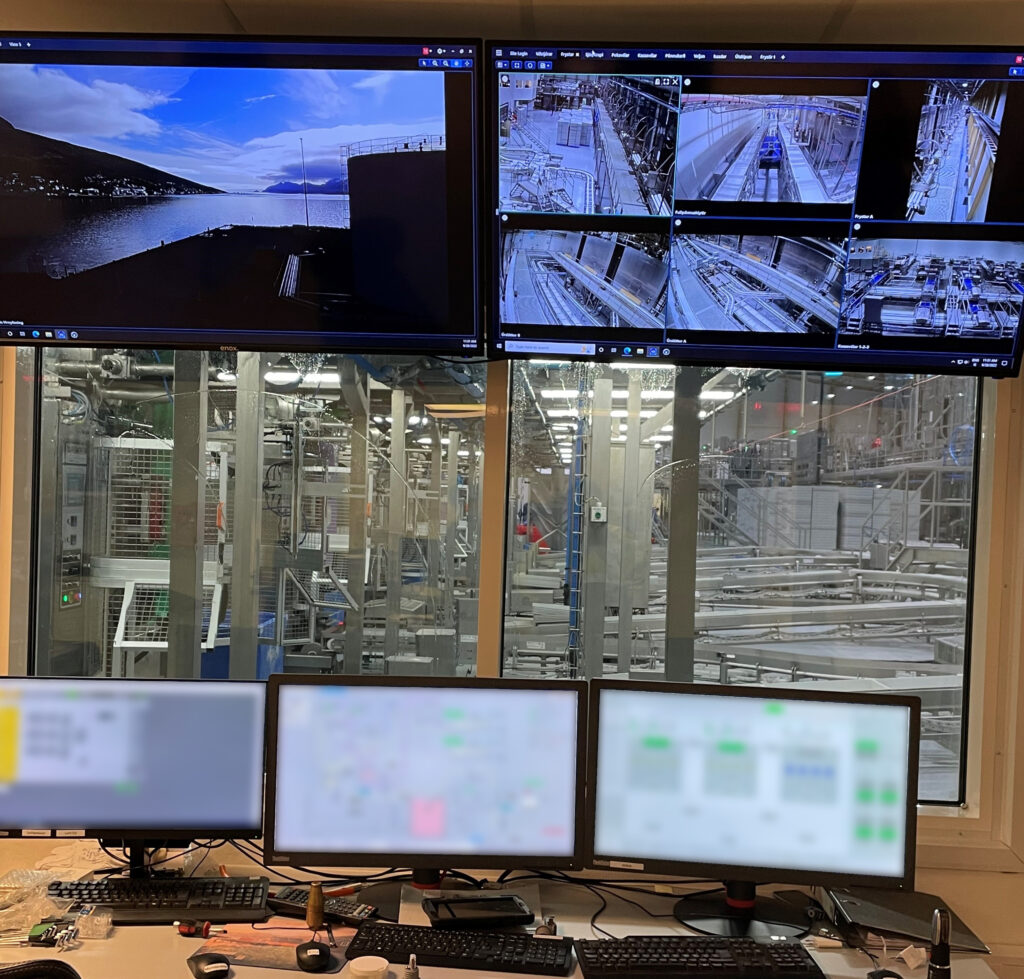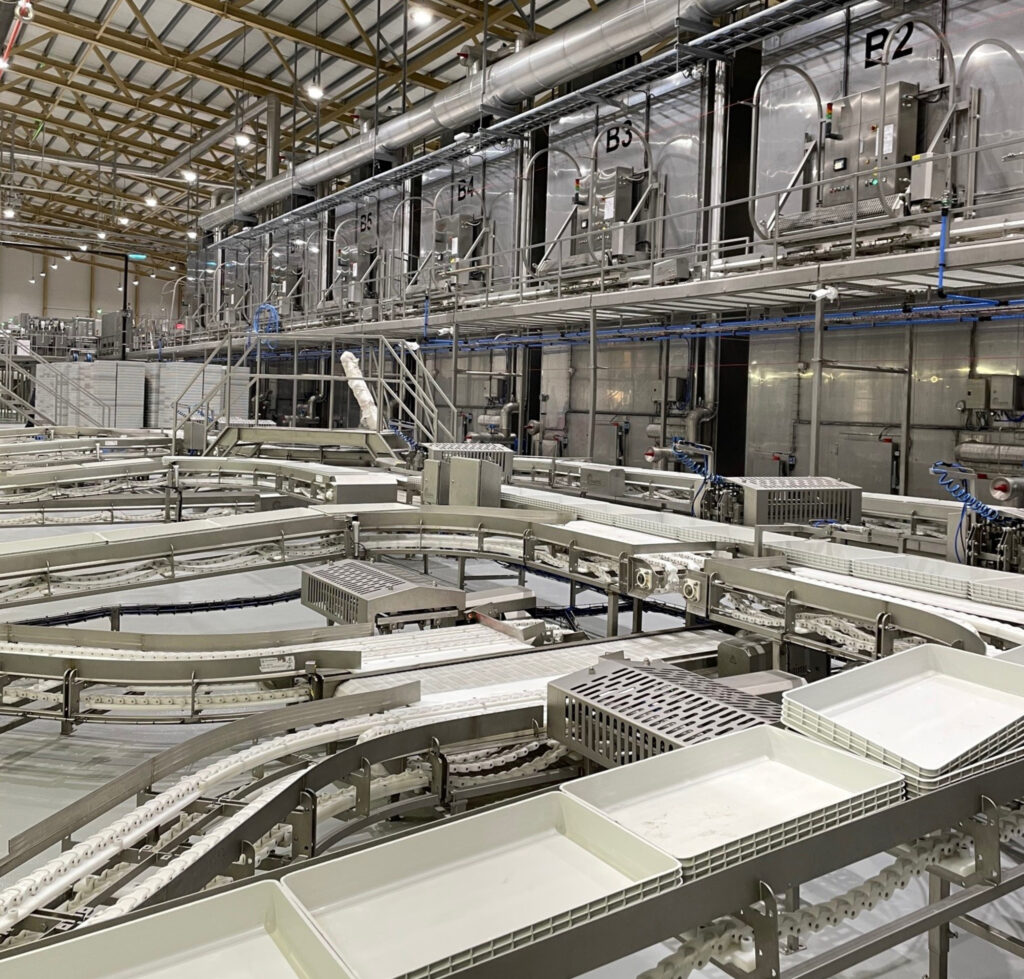 Accountability at the forefront
For Eskja, respect, responsibility and fairness are their core values, which are reflected in all the choices they make - both in terms of production and operations, and in relation to their employees.
Their high-tech onshore processing is one of the most advanced and environmentally friendly in the entire North Atlantic, and both the fishmeal plant and freezers are powered 100% by Icelandic electricity from renewable sources.
In addition, Eskja is part of Iceland Sustainable Fisheries (ISF), which works for sustainable fisheries and the protection of fish biodiversity in the seas around Iceland, and packaging, materials and consumables are environmentally friendly wherever possible.
Over the years, Eskja has grown to around 100 employees. In addition to providing training and retraining for their staff, they have adopted an equal pay policy to ensure that there is no gender pay gap in the company. All employees receive equal pay and equal rights for equal work.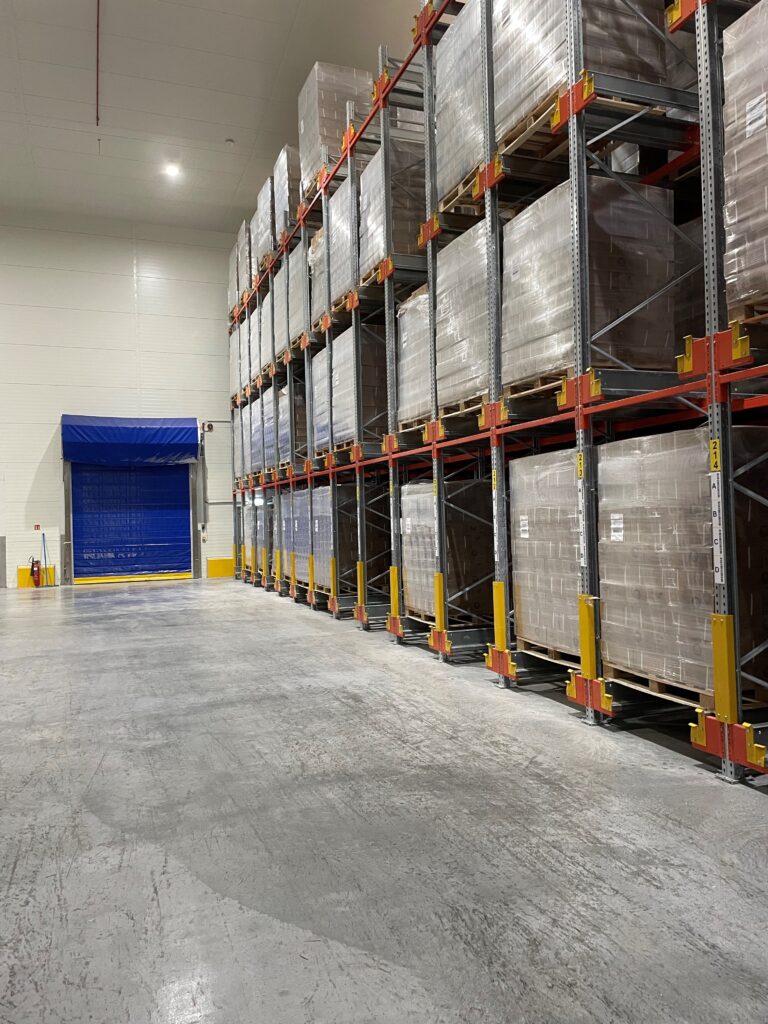 Selective choice of supplier
For a company so uncompromising about responsibility in every corner of its organisation, the choice of partners is not a matter of indifference.
Eskja has a defined goal of always making full use of raw materials and energy sources and minimising emissions and waste. Therefore, when faced with modernising the door solutions for their cold room, there were several requirements for the choice of supplier, which led Kælismidjan Frost to point to DAN-doors:
There were many different types of products to be supplied - all for cold rooms - so it was desirable to find one supplier for all solutions.
It was important that the doors were of such good quality that they would have a very long life, both for economic reasons, but just as much to match Eskja's value proposition.
Because the primary purpose was cold room solutions, both doors and gates had to help minimise Eskja's energy consumption.
DAN-doors has 40 years of experience in producing very high quality stainless steel doors and gates and is known for producing door solutions with a very long lifetime. In addition to traditional industrial products such as snabbrullportar and sliding doors, DAN-doors also supplies more specialised and complicated solutions, and Eskja was therefore able to supply hinged doors, sliding doors, fire resistant sliding doors, snabbrullportar, insulated snabbrullportar and smoke ventilation doors - all for cold rooms - without any problems.