Somewhere in Denmark there is a butchery that for more than 100 years has cultivated the proud butchery traditions and reinvented the meat market with new varieties and serving options.
The slaughterhouse, which started with sales from its own car, has grown over the years into a state-of-the-art slaughterhouse with a high-tech production facility, and this poses some challenges when the older buildings need to be renovated and modernised.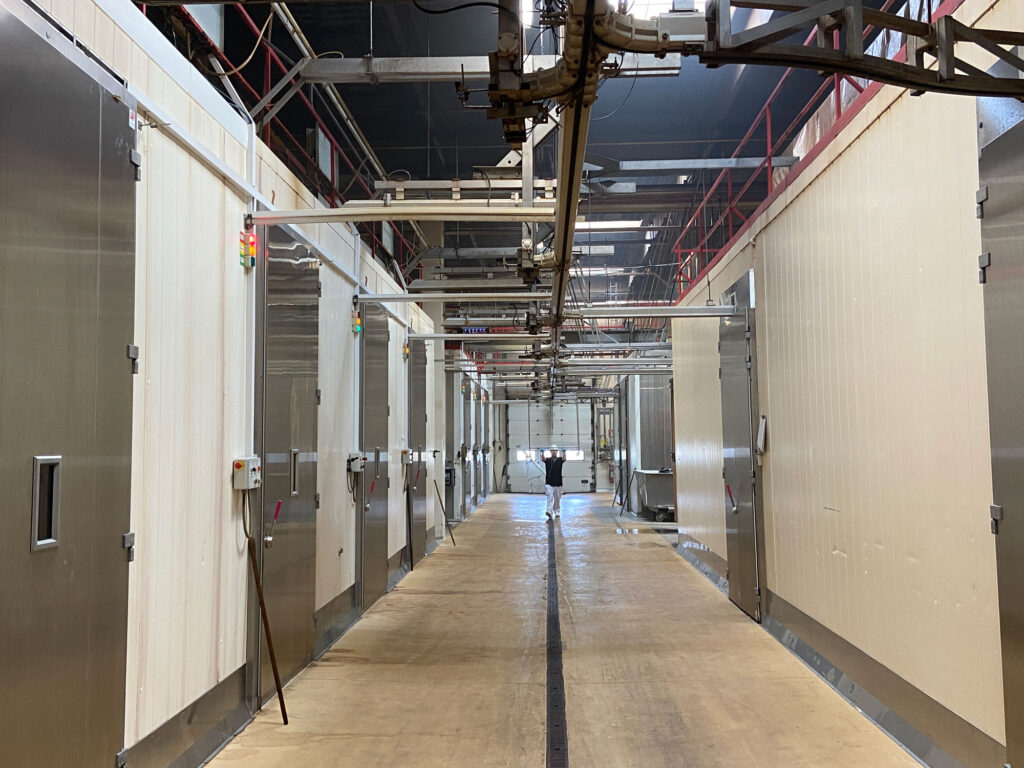 DAN-doors has followed the slaughterhouse's journey and growth over the years, and we have supplied many different doors and gates for both the original buildings and later extensions.
Many of the solutions have required creativity and great flexibility to make the right solutions for the given framework and the customer's requirements:
Insulation performance - for food safety and to minimise energy loss
Hygiene standards -for complete control of food safety
Special solutions - which can be part of a modern and efficient production with advanced transport systems in older buildings
Fire safety - to protect equipment and people
Long lifetime - so investments pay off in the long term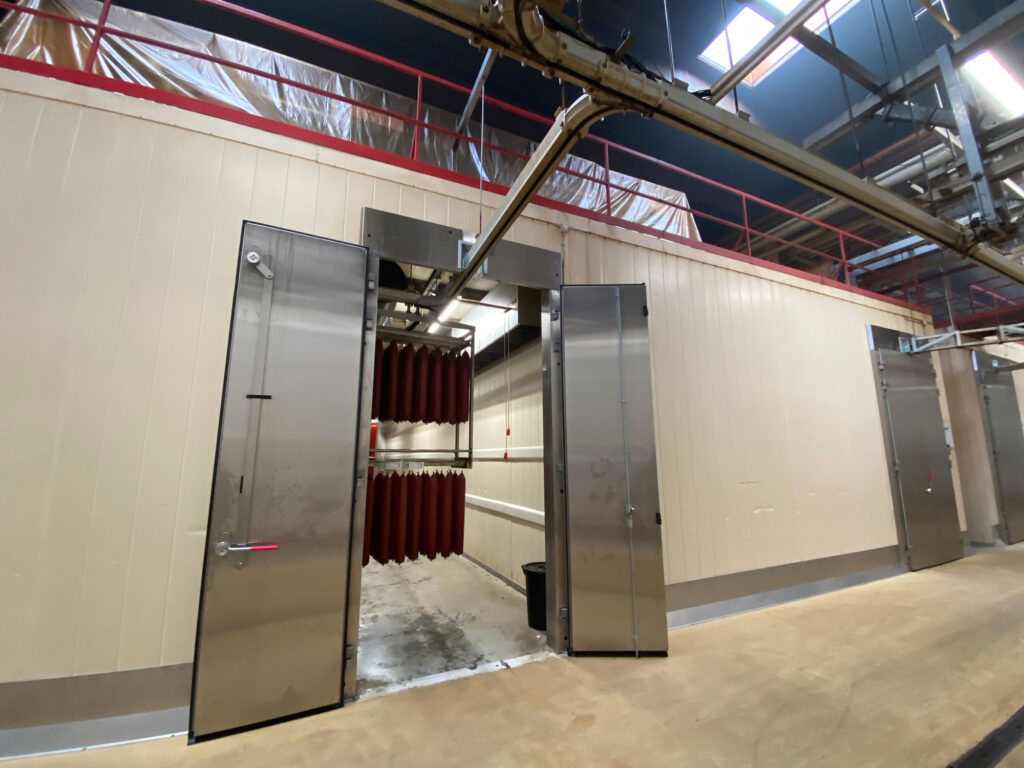 The slaughterhouse is equipped with transport systems that streamline production processes.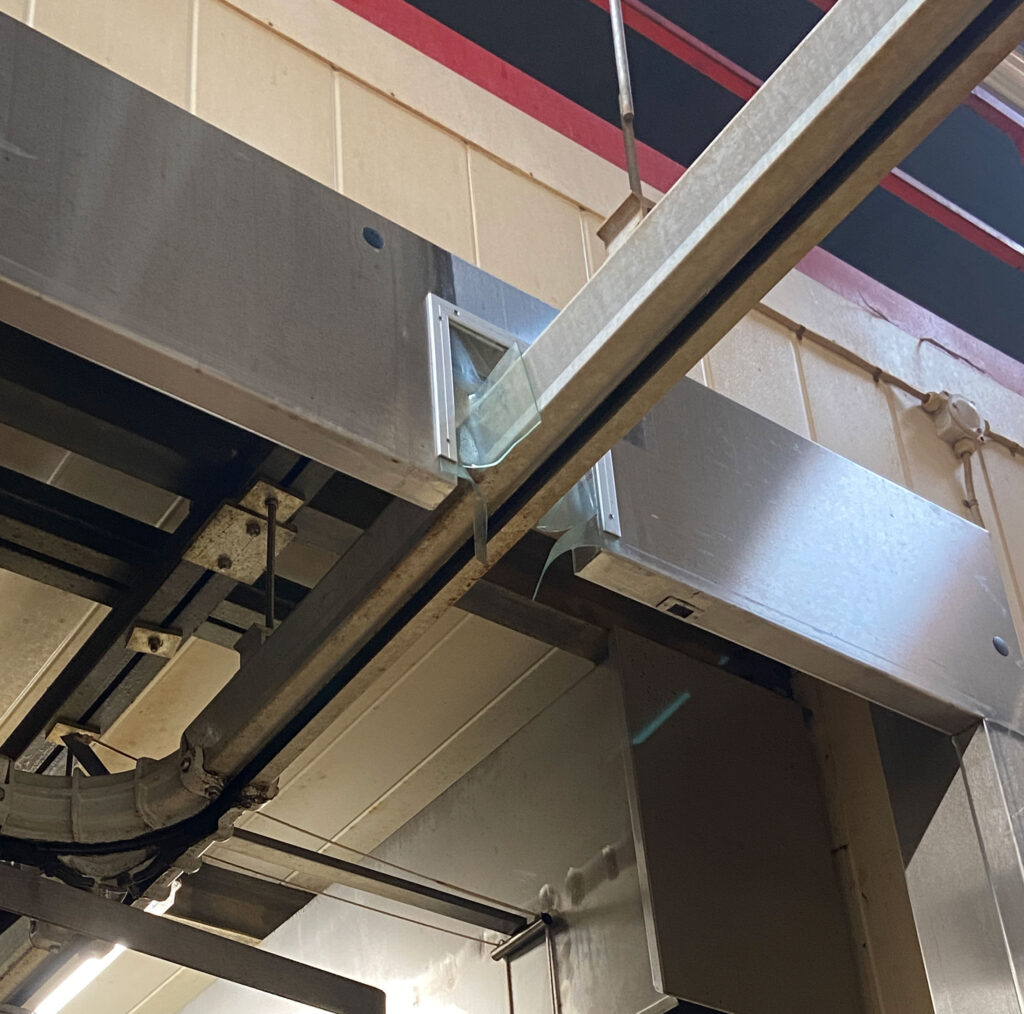 The cut-outs for the transport rails must be tightly sealed to maintain stable temperatures and minimise cold losses.
The challenges of fire protection
How to integrate fire safety solutions with transport systems?
This picture shows some of the complexity of the building.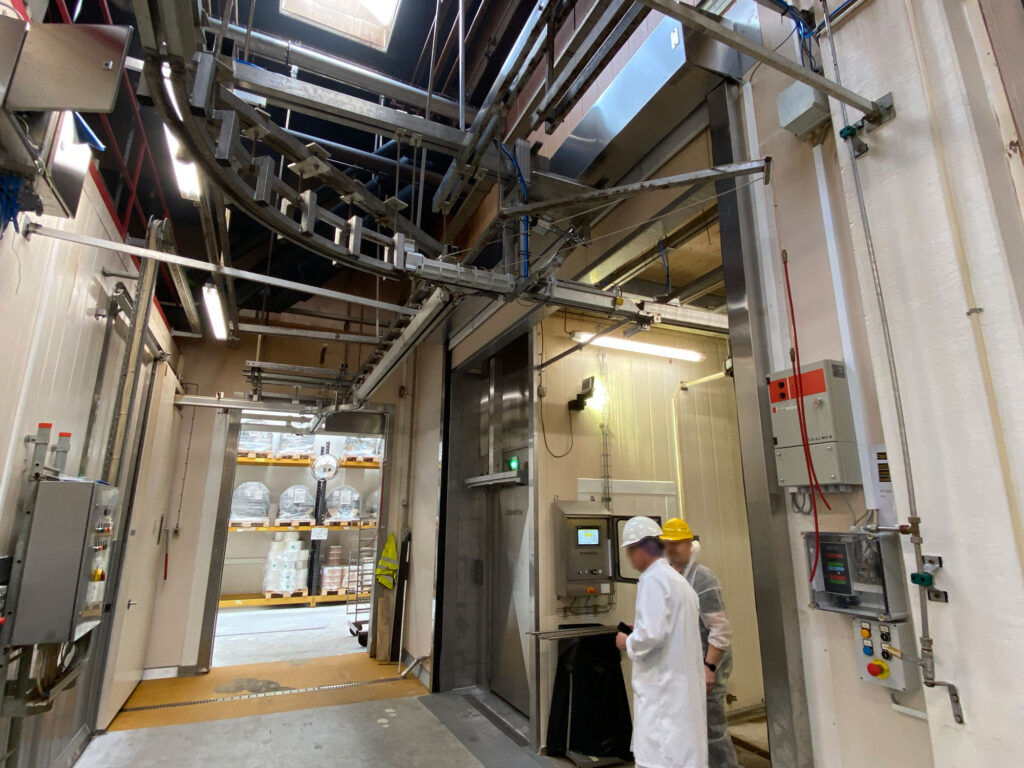 If you look closely, you can see the snippet of a fire curtain.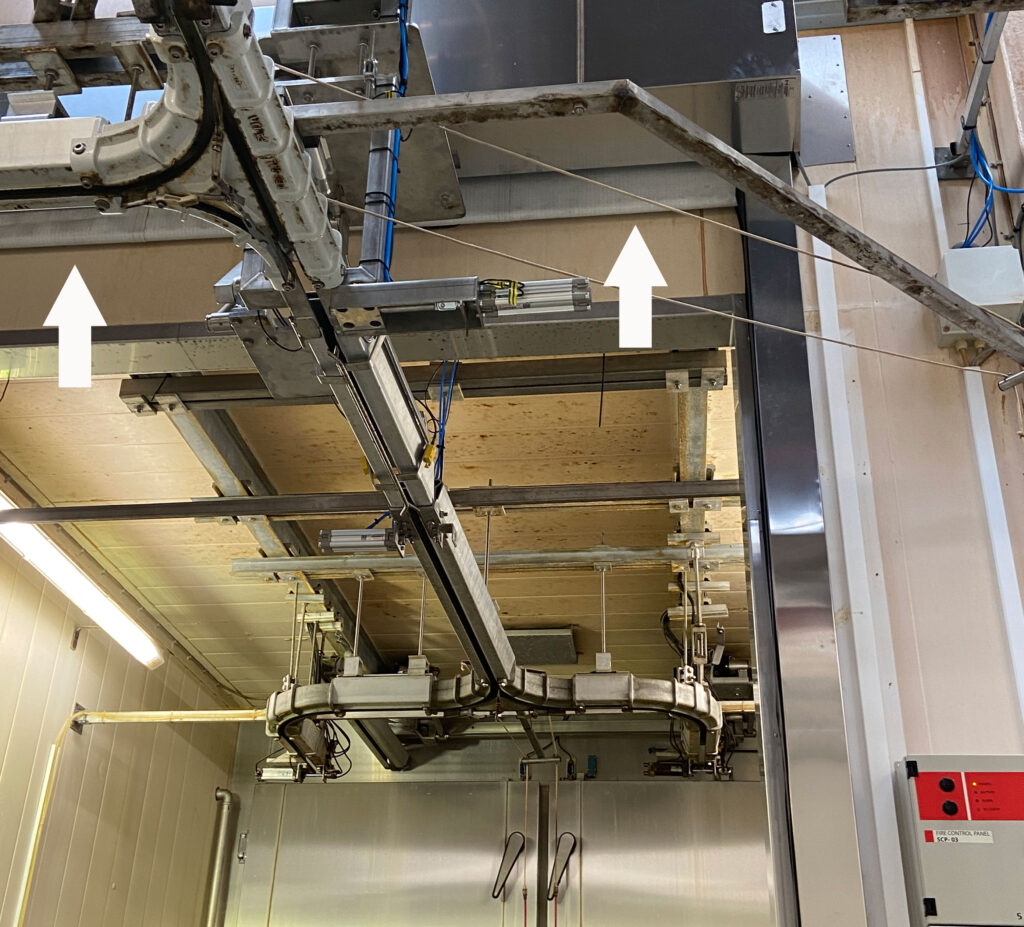 Many different solutions
For our customer it has been an advantage that they could get all solutions from the same supplier, and we have over time delivered hinged doors, sliding doors, High Speed doors, fire doors, fire curtains, fire and security doors - all in high quality stainless steel and customised to the customer's needs.
Here are a few examples of doors and gates we have supplied: